Last Updated on May 30, 2023 by Rose Morah
Want to connect your ABRP account with your Tesla?
This article is going to show you how to do it step by step.
How to connect your ABRP account to your Tesla
To connect the ABRP account, you first need to save the vehicle and then link it. 
To save your vehicle, follow the following steps:
Use your phone to sign in to A Better Route Planner.
Go to advanced settings.
Click on "select your vehicle" (as seen in the image below).
"Select Car Model" as seen in the image below.
Add your Tesla model.
When done, a dialog box will pop up as seen in the images below to allow you to link your Tesla.
Lastly, once you log in with your Tesla credentials, you will see that the connection has been established.
See also:
Plugshare VS ChargePoint: Which Is Better?
How To Find Free EV Charging Stations In The US and Europe.
Select the car model.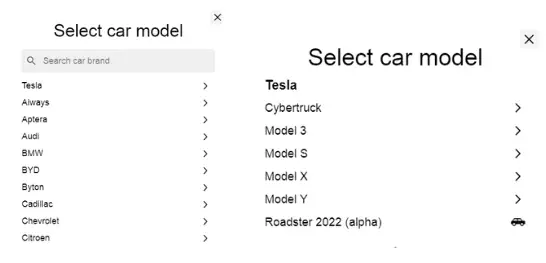 What you will see after adding your vehicle to your ABRP account (see the image below).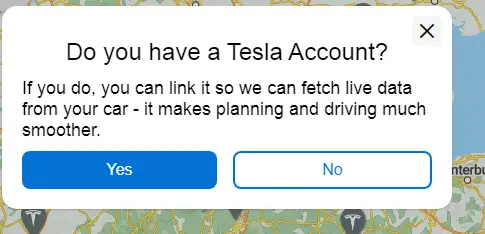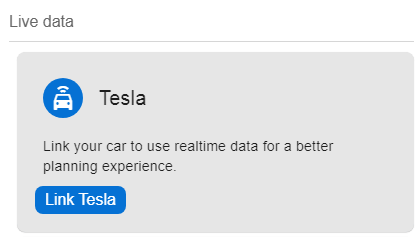 NOTE: ABRP only allows you to link your account with Tesla to an Android or iOS app as seen in the image below.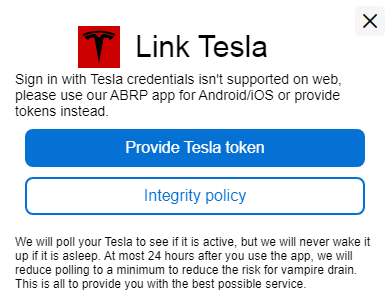 You may also like:
How To Calibrate Tesla Cameras (Everything You Need To Know).
How To Use The Tesla Energy App (Complete Guide With Pictures).
4 Ways To Reboot Your Tesla To Help Fix Issues (Soft & Hard Reset).
Can you link your ABRP account to another vehicle?
Yes. But if you are using the free version then you may have to either delete the already linked vehicle or upgrade to the premium account. ABRP premium allows you to add and link multiple vehicles.